Congrats on clearing the content! Recruitment still open for Legion, feel free to apply if you feel you are truly exceptional and are available to raid from Sunday to Thursday 21:45 to 00:00.
Congrats on the Zakuun kill and check out those amazing screenshotting skills. I should be a photographer I think! :>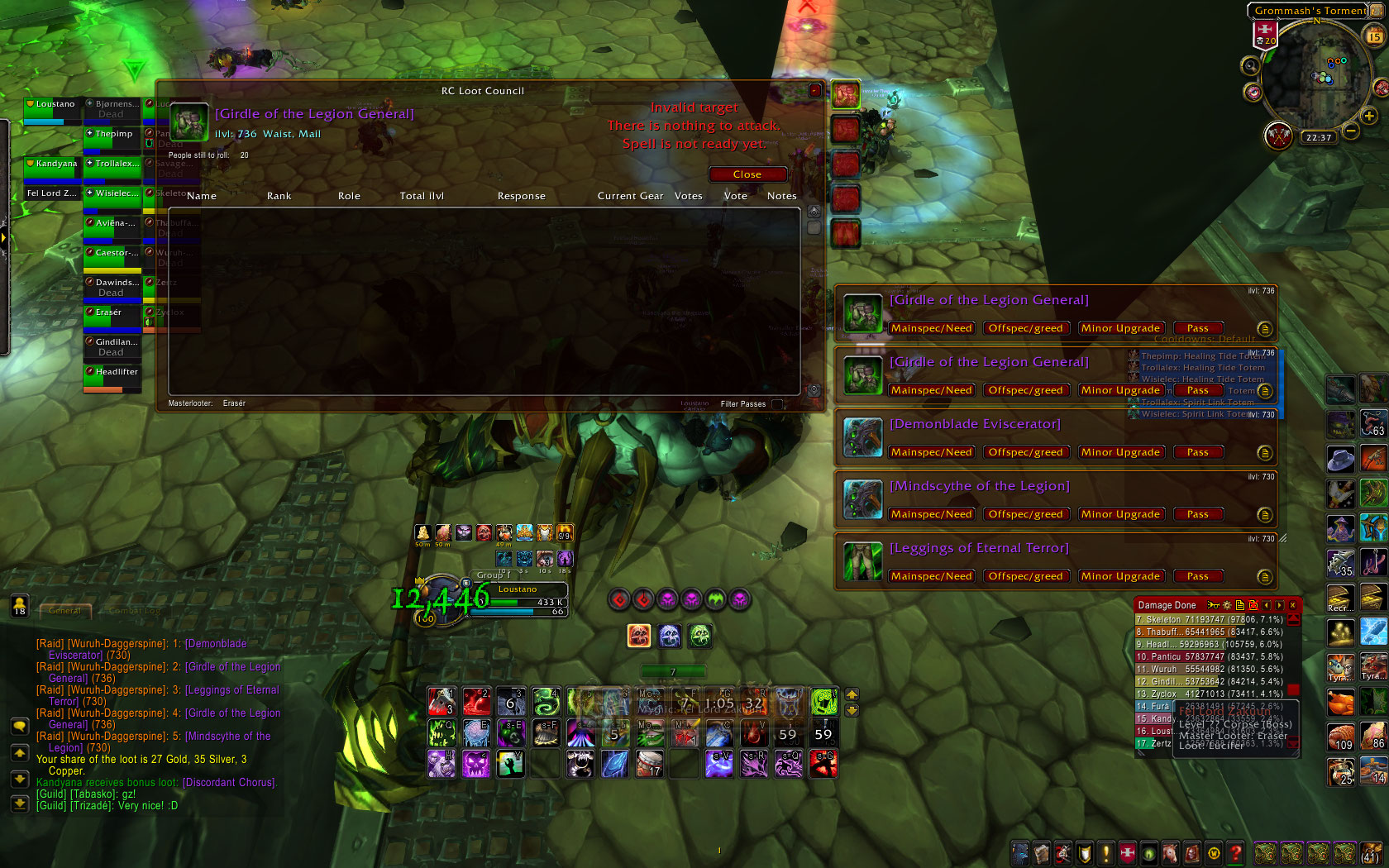 Hello and welcome to Atlas' Official Website!

Atlas was revived on 20/03/2016, we are led by experienced officers in current and previous content and aim to fully clear all the content in mythic difficulty before Legion releases. On the release of Legion we aim to clear all the new content prior to the next content release.

We are a relaxed community made mostly of experienced players who have played the game for a long time and just want to chill a bit at night while progressing at a moderately fast rate.

The raids are on Sundays/Wednesdays/Thursdays from 21:45 to 00:00. Sometimes we also raid Monday or Tuesday, depending on how close we got to a kill on Sunday. (always the same hours)

For now, you can apply on the website or get interviewed in game by adding Loustan#2538 or Lina#2395. You can also email luisgodal@hotmail.com or contact Loustano-Sunstrider in game, by whispers or mail. Thank you and hope to see you soon in the raid team!